Specialized, Direct, Effective
At Digital Tulip, our focus is on building long-term relationships with our clients, founded on integrity and success.  With a reputation for reliability and high performance, we maintain 95% client retention.
Our highly skilled professionals offer unique perspectives, dynamic thinking and impactful creative to define a solid strategy and deliver results!
In addition to the core team listed below, Digital Tulip has hand-selected a team of web developers, server specialists and high-level representatives at Facebook and Google.
Adaptive, Creative Professionals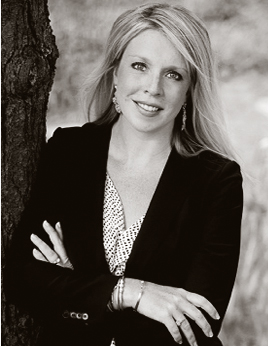 Kristy Lowery, founder and strategist behind Digital Tulip, has elevated hundreds of businesses, their growth and profit margins with digital marketing services. Her knowledge, skill and strategic approach define Kristy as one of the most knowledgeable digital marketing minds in the country as she interfaces with national clients and other media professionals. Kristy's career began with print media sales, then lead to digital sales directorship where she won multiple awards and lead her television station sales team to outperform many others, two and three times over. During her 15 years of media sales, management and leading strategic partnerships with Google, Kristy laid the foundation for the niche market development and creation of Digital Tulip, a full service digital marketing agency that specializes in healthcare marketing and business consulting.  As a consultant, trainer, speaker and educator to many corporate teams, Kristy has built digital divisions from the ground up for multiple media companies, who now generate millions of dollars in gross sales and profitable net revenue due to the infrastructure she developed. Kristy's expertise spans all aspects of digital marketing strategies in social media marketing, search engine marketing, website development and branding.  Kristy knows the importance of a dollar well spent and effective, targeted communications strategies between businesses, their employees and consumers. Digital Tulip has worked with over 30 medical specialties, 10+ hospitals nationally and numerous local small businesses, quickly building a reputation for results. Other industries with whom Digital Tulip works include nonprofit, political campaigns and hospitality. Digital Tulip experiences consistent growth due to volume of referrals from successful clients (100% client referrals). A hospital CEO recently referred to her as their "secret weapon."
Kristy graduated from Western Kentucky University as a four-year letter swim scholarship athlete and continued to earn her MBA. She currently resides in Lexington with her husband and two children.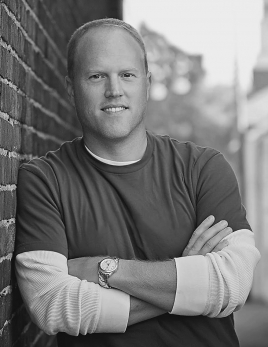 As Co-owner and Head of Operations, Scott brings a wealth of operational experience to Digital Tulip.  He is naturally hyper-organized and excels in managing projects of all sizes, but his standout specialty has been his success in scaling up operations for startup or fast-growing companies.  These key roles in startup environments have ranged from directing operations for the largest sporting event ever held in Kentucky to leading global strategy for one of the fastest growing e-commerce startups.  His international planning and global strategy experience have led him to travel to over 15 countries.  Scott's extensive experience driving and managing start-up operations are a perfect fit for the fast-paced growth of Digital Tulip and their clients.
Brienne Lowry Cox, from St. Louis, Missouri, graduated with a BFA in Ballet, Cum Laude, a minor in General Business and as an Honors College Laureate in May 2011 from Texas Christian University in Fort Worth, Texas. Mrs. Lowry Cox performed as a professional ballerina with the Kentucky Ballet Theatre from 2011 to 2017, retiring after more than six seasons with the company and fully transitioning into the company's Executive Director role, which she began in 2014. During her time as a performing member of the professional company, Brie performed over 50 roles across 35 ballets or short works.  As Executive Director, Brie focused on marketing strategy, fundraising, educational outreach and organizational development.  In 2013, Brie started On Pointe Media, a full service marketing agency, which consulted with small businesses, national brands and nonprofits on marketing strategy, public relations, digital media, graphic design, branding and web development.  In January 2017, Brie earned one of four Distinguished Alumna Awards from COCA in St. Louis.  In June 2018, Mrs. Lowry Cox joins Digital Tulip with her On Pointe Media clients as a Digital Strategist. Brie continues to work with Corto Lima Restaurant in downtown Lexington for marketing and special events with her husband/owner, TJ Cox.  She is also a partner in an upscale special events organization, Jonathan's Events, with Chef Jonathan Lundy and TJ Cox.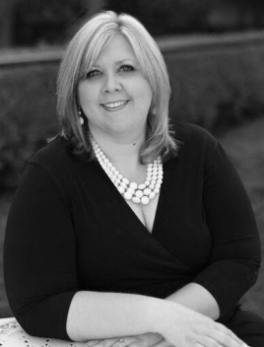 With over 14 years of diverse media and marketing experience, Beth brings her own unique social media "touch" and strategy to the table.  Her vigilant attention to our clients ensures their campaigns are run properly, and that each one understands their reports and analytics.  With exceptional project management skills and an amazing ability to multi-task, Beth keeps all the details in perspective so development projects stay on target, and deliver on time.  It's not hard to understand why our clients love her.  Beth graduated from Eastern Kentucky, with a bachelors in Broadcasting & Electronic Media with an emphasis in Marketing
.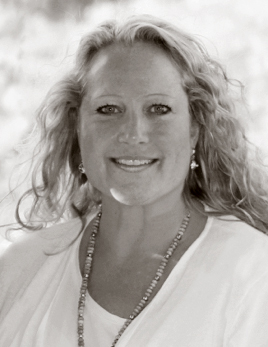 Barbara delivers over 25 years of branding, marketing and visual communications experience. By harnessing aesthetic judgment with strategic astuteness, her work dynamically persuades viewers and skillfully communicates a client's business. In 2002, Barbara began a successful independent design firm, HinkleStudio LLC, built on a reputation for award-winning, high-quality work and scrupulous attention to detail. With previous work experiences at a design and public relations firm, a mid-size advertising agency and a large corporate marketing department, she gained a diverse portfolio of knowledge and skill set, but her passion lies in design.  Even though her work has won numerous awards, to Barbara, her most cherished recognition is a letter a client received from Her Majesty The Queen revering their brochure. So when it comes to a testimonial, need we say more?
Fill out the form below or call 859-327-4242 to schedule a FREE consultation.